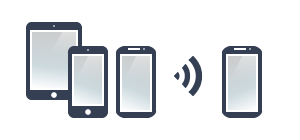 Transfer photos from another Android or iPhone or iPad to this Android
Note: To transfer photos between two devices both of them must have this application installed and running.
Make sure that both devices are connected to the same Wi-Fi network.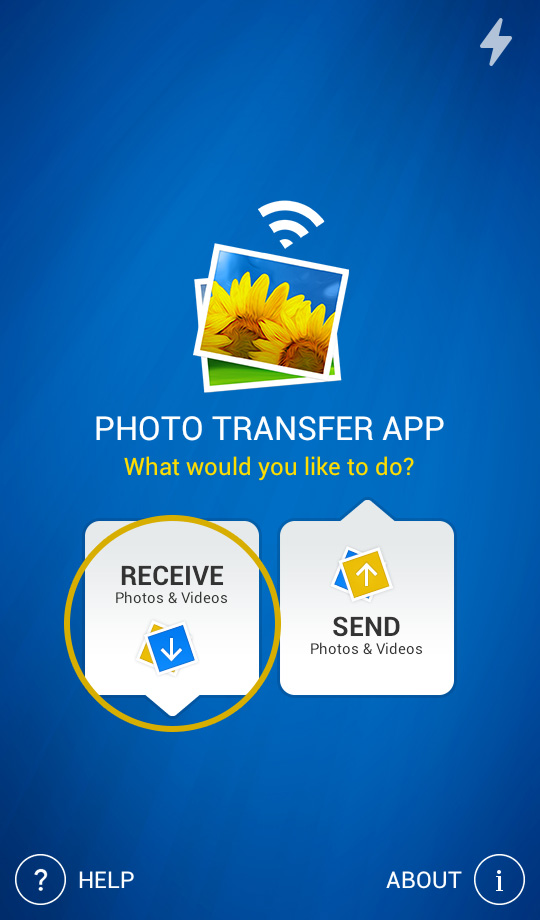 1 Open 'Photo Transfer' app and touch the "RECEIVE" button.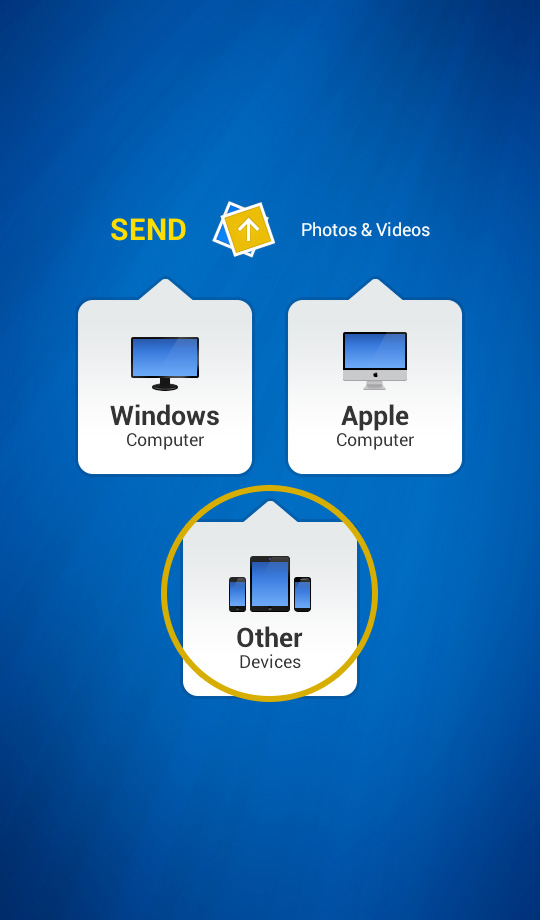 2 Tap on the 'OTHER Devices' button.
3 On the Sender Device SELECT (see how) SELECT (see how) photos & videos you want to transfer to this device.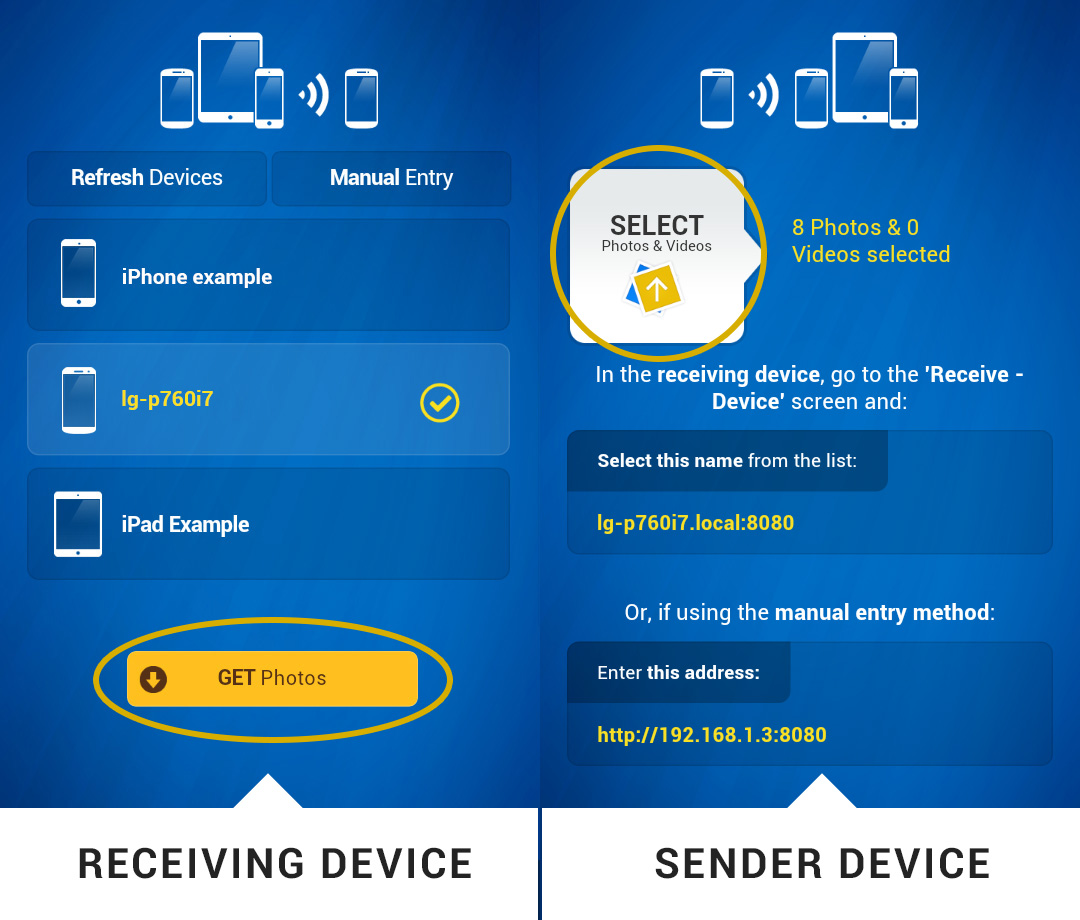 4 Use the 'REFRESH Devices' button on the receiving device to find the sender on the network.
5 Select device you want get photos from.
6 Tap "GET Photos" button to start transfer.
Done! To view the photos or videos you transferred, open the 'Photos' app on the receiving device.
Note: iDevice refers to an iPad, iPhone, iPad mini or iPod Touch