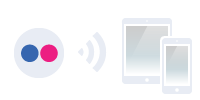 DOWNLOAD Photos FROM Flickr TO your iDevice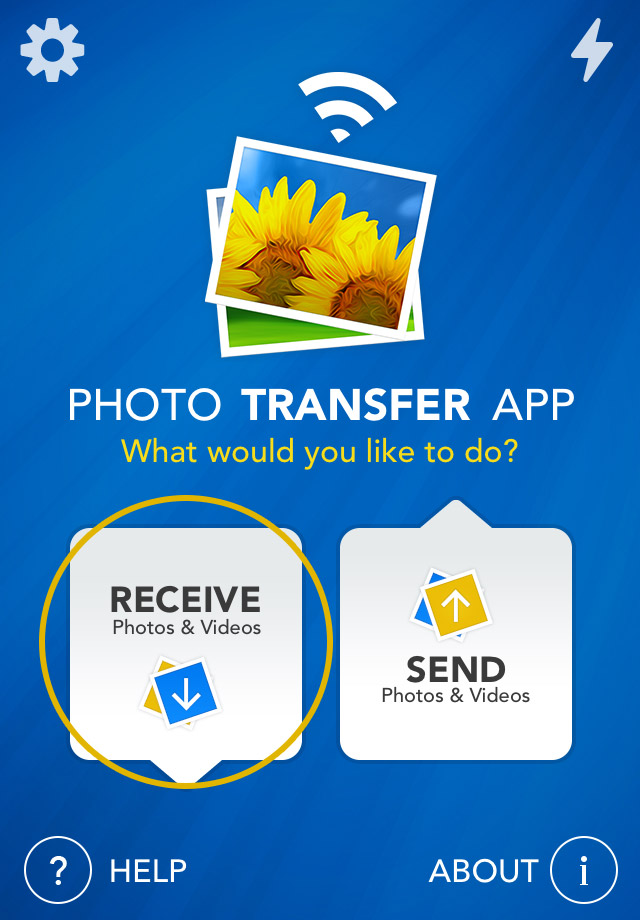 1 Open 'Photo Transfer' app and touch the "RECEIVE" button.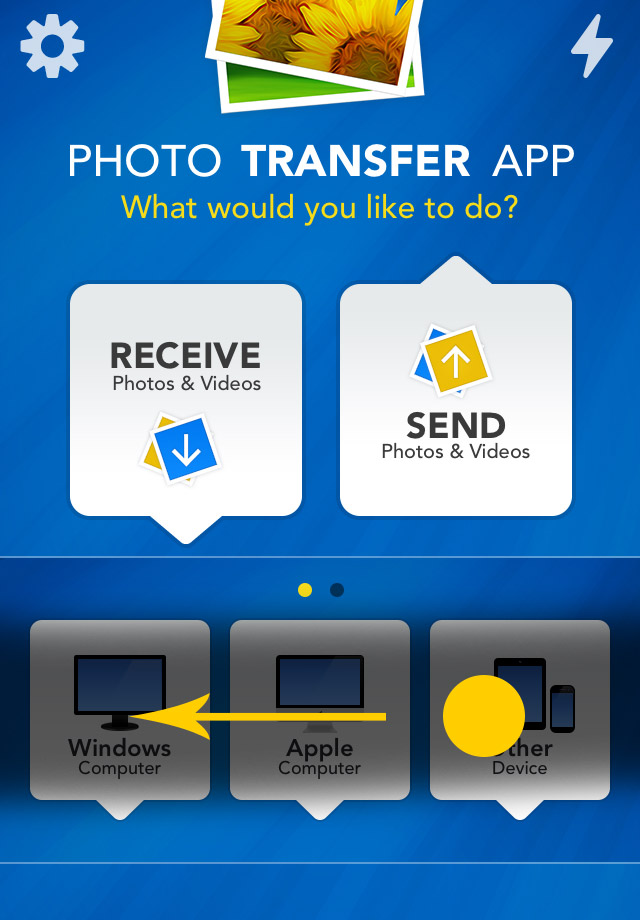 2 Swipe to the left to reveal Plugins.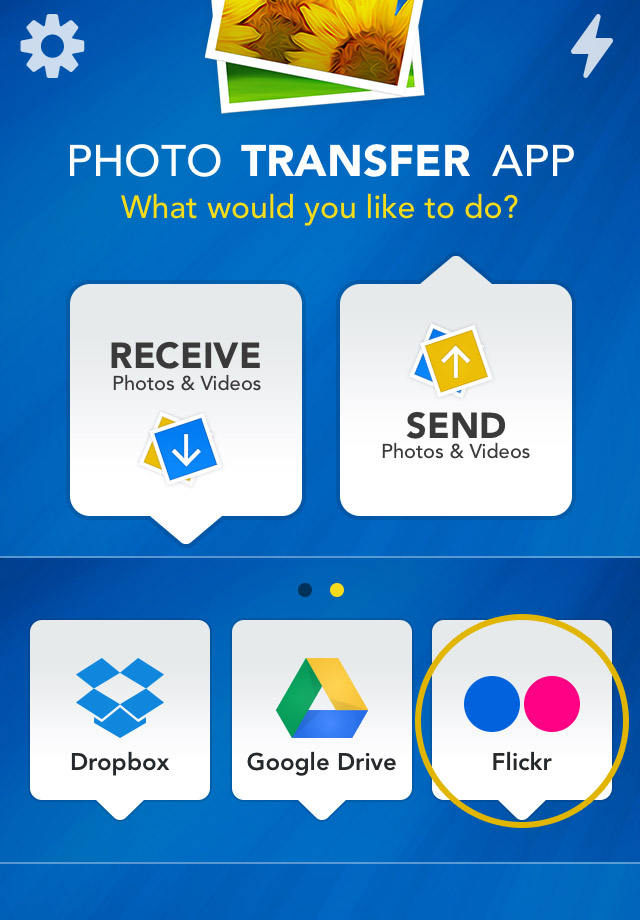 3 Tap the "Flickr" button.
3-1
Login
to your
Flickr
account. (
See How
)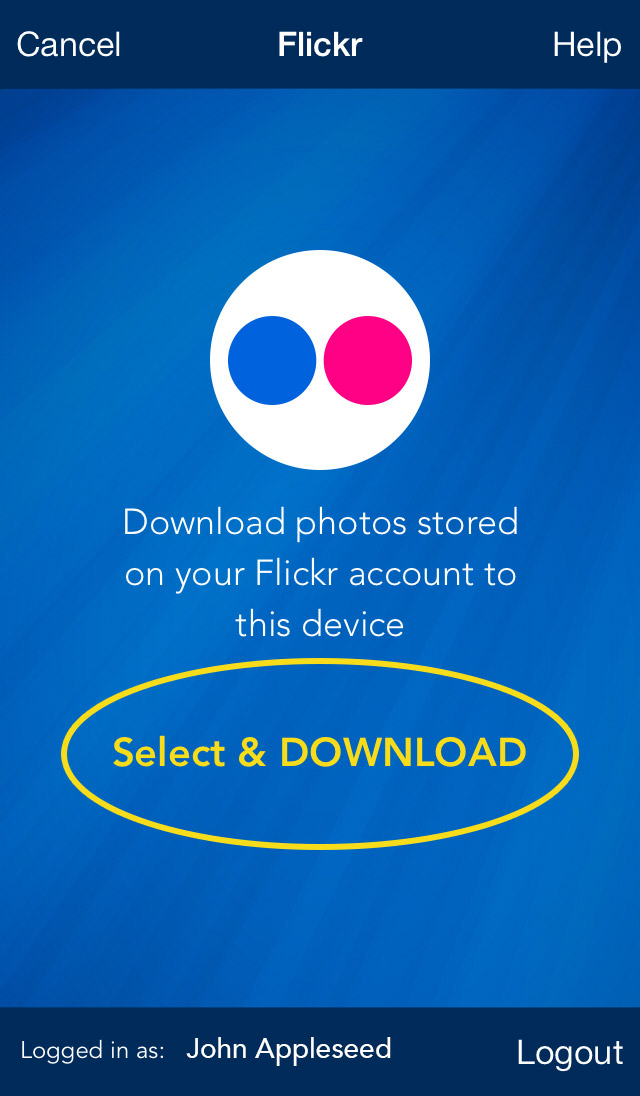 4 Tap the "Select & Download" button.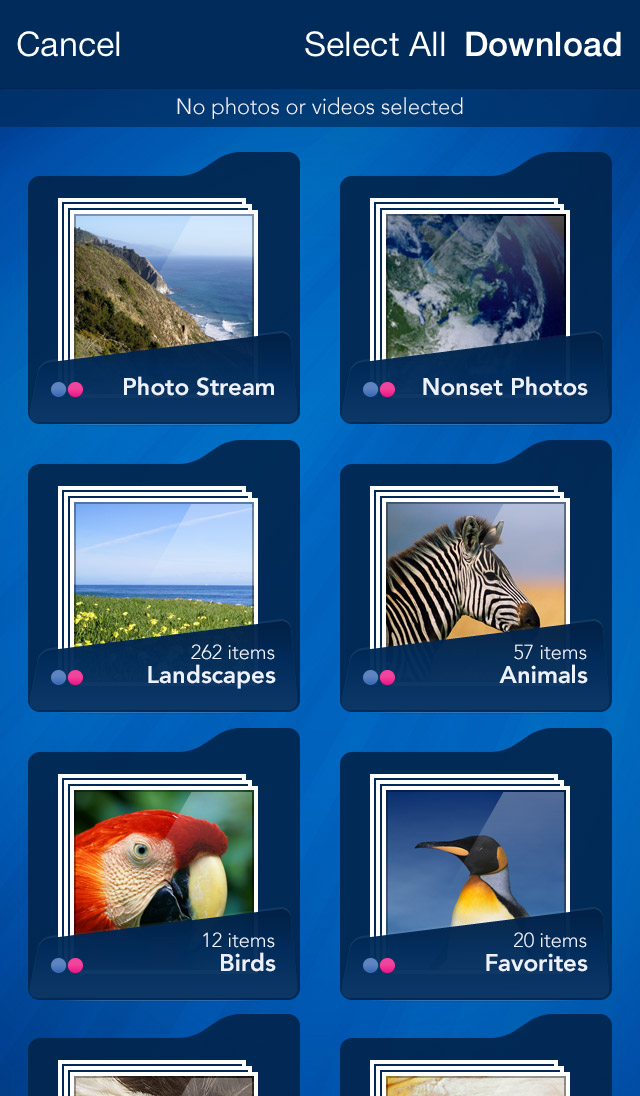 5 Your Flickr folders will show up. Tap folder you want to download photos from.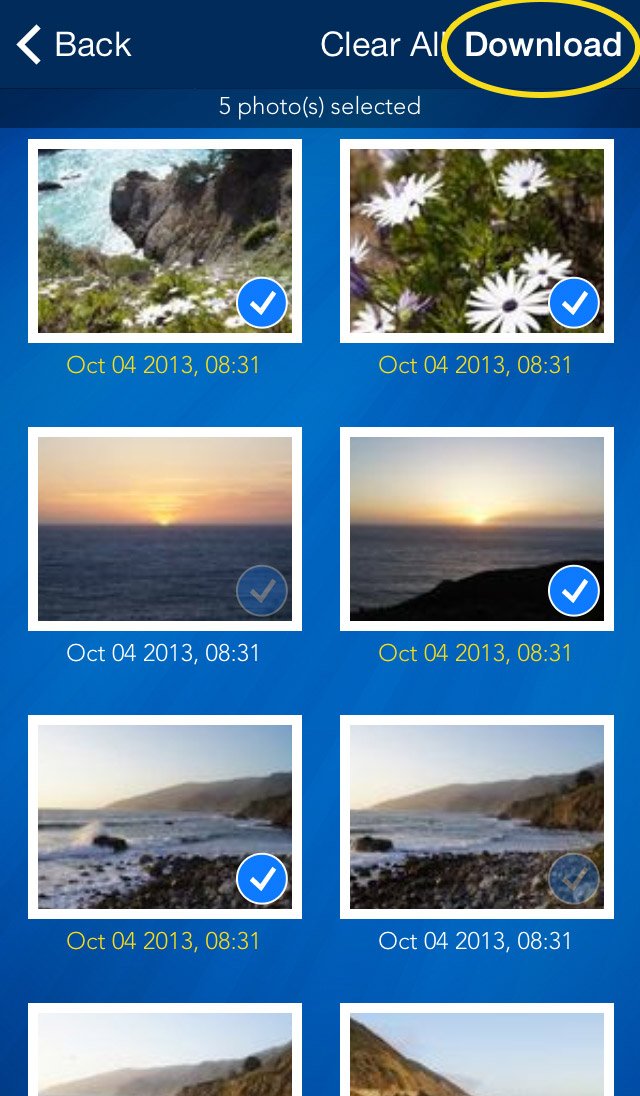 6 Tap photos to select them;
6-1 To make multiple selections from another folder, use the "Back" button to navigate and start selecting other photos.
Press the "Download" button.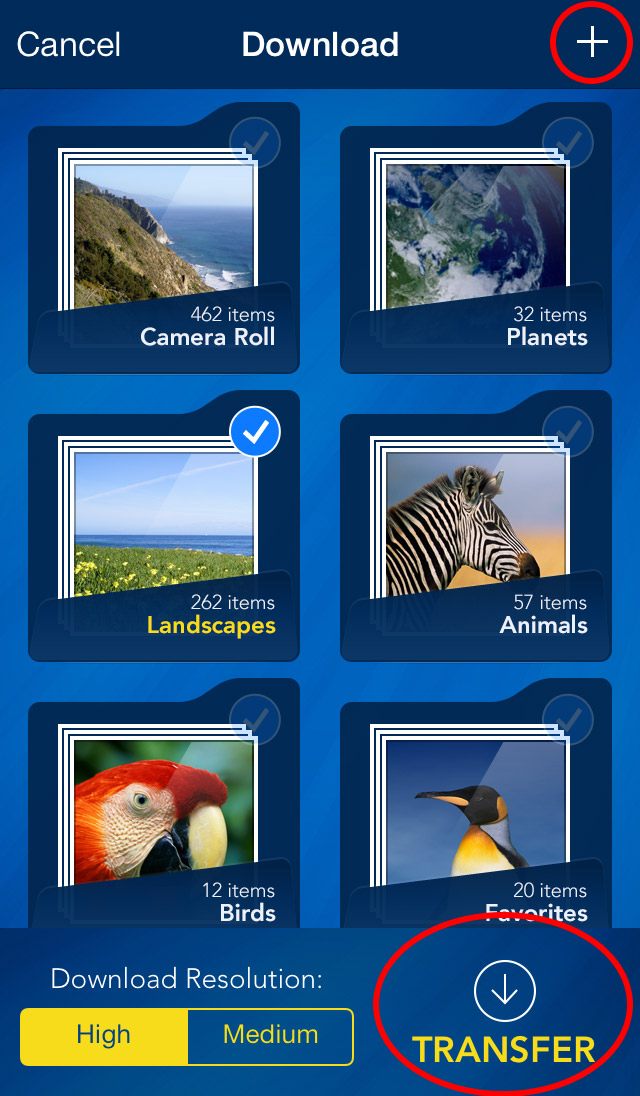 7 Options on the Download Screen are: Make a New Album [+], or choose existing one. Photos can be downloaded in Medium or High Resolution.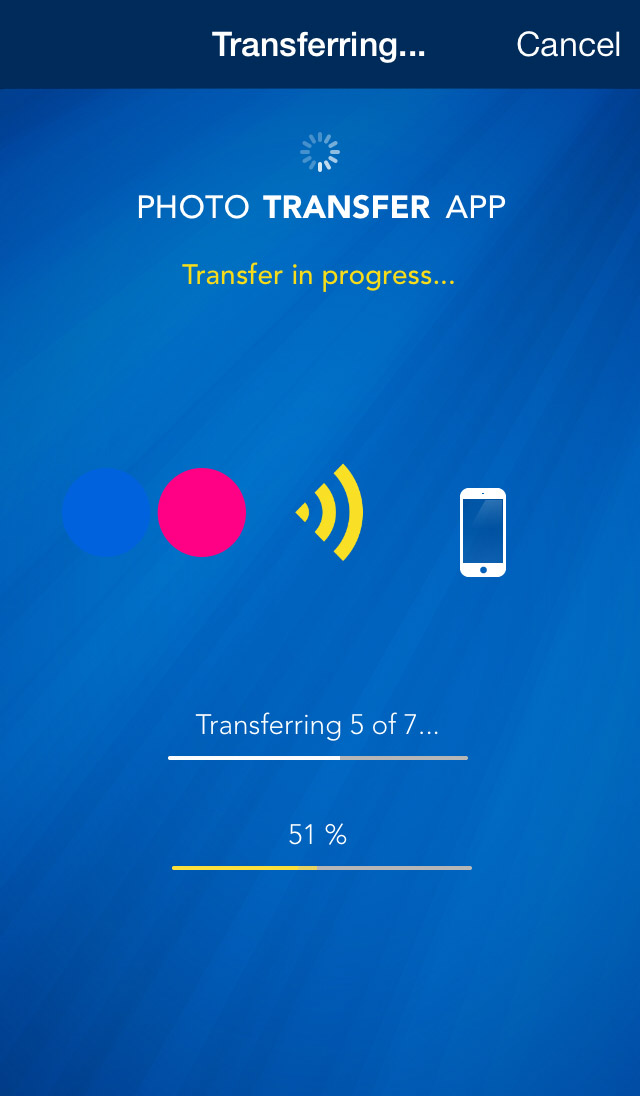 8 Photos will be downloaded to the destination you chose in the previous step.
Done !
Note: iDevice refers to an iPad, iPhone, iPad mini or iPod Touch